I have always had this love for patterns in nature (see
Honecomb inspiration
). My senior year of art, my theme was patterns in nature. Looking back, I feel like I just skimmed the surface and it is something that I want to look more into and have that translate into some home decor and art.
After a little research, I learned this is called
faux bois
(french for false wood). Faux bois is the artistic imitation of wood or wood grains in various media.
Here are a couple home decor pieces:
And some handmade products: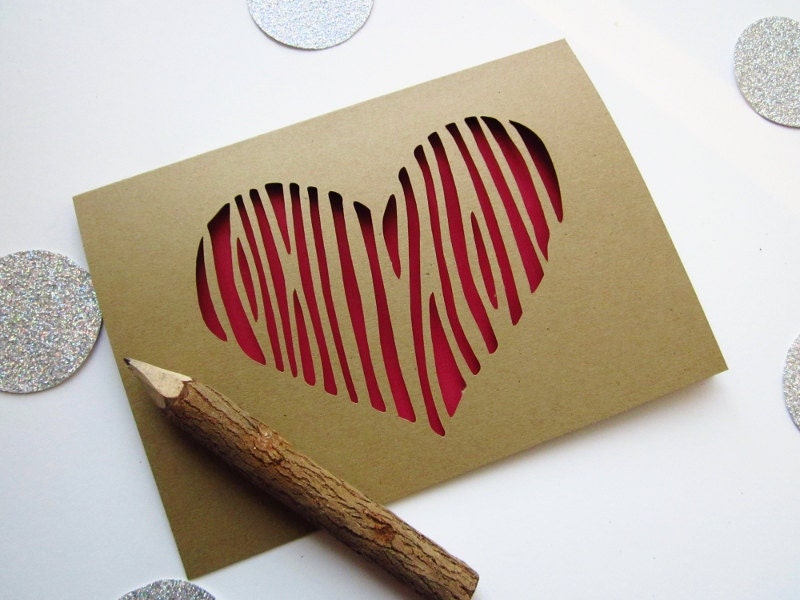 Woodgrain paper cut Valentine by AshleyPahl on Etsy
What do you think? Have you ever heard of faux bois before?
Sidenote
: My computer is
so
close to being fixed so I will finally be able to get some more pictures up of projects and some other stuff instead of just inspiration pieces. I can't wait! There is something about using your own computer that feels so comfortable and I miss it.